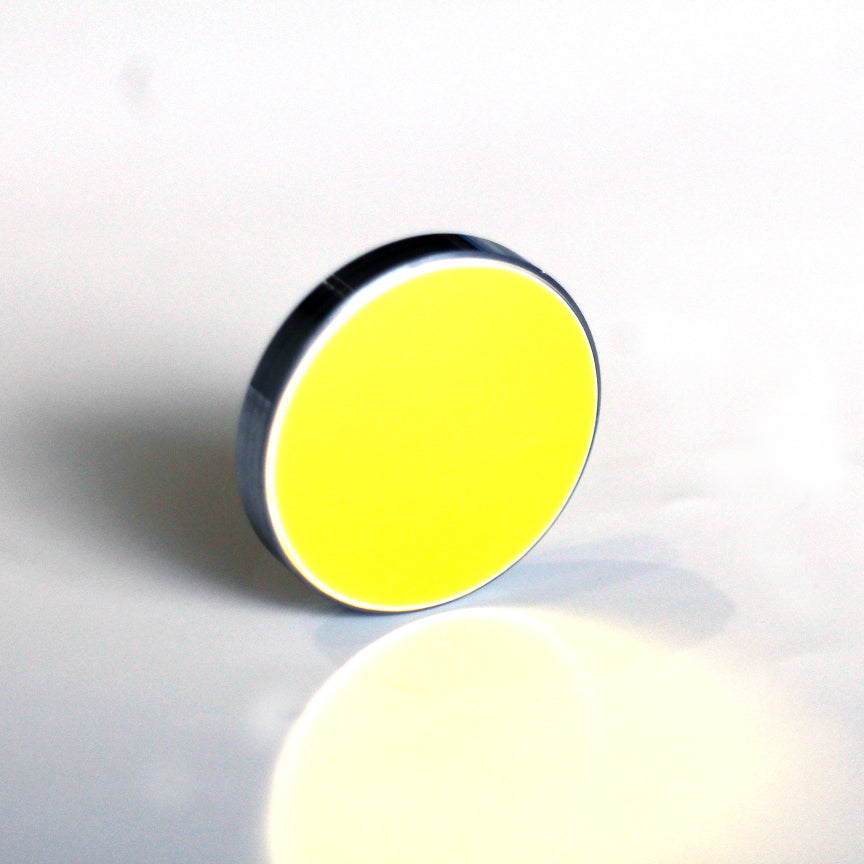 K9 Reflecting Mirror 20mm
K9 based mirror for smaller laser cutters. This mirror has a gold coloured finish with an OD of 20mm and a thickness of 3mm. 
It is intended as a replacement for mirrors used in the cheapest of Chinese made laser cutters such as the LS2030 & K40 desktop laser cutters and similar models with a golden coloured mirrors.
K9 mirrors are the "no-thrills" lowest cost mirrors available to match the price of your laser cutter from eBay. 
Ships free in the UK as a single mirror. 3Pk also available with discount.